Dr. Martin Štefanič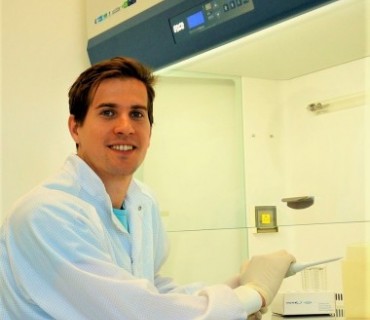 Biography
Education
2004 - 2009: Msc in Biochemistry, Faculty of Chemistry and Chemical Technology, University of Ljubljana, Slovenia
2007 - 2008: Erasmus student at Masaryk University, Brno, Czech Republic (International student exchange)
2009 - 2013: PhD, Jožef Stefan International Postgraduate School (Slovenia). Research programme: Nanoscience and Nanotechnology. PhD research topic: Development of advanced calcium phosphate coatings on ceramic dental implants for improved osseointegration.
2013 - 2014: Postdoctoral researcher at Lucideon Ltd. (Stoke-on-Trent, UK). Research topic: Development of biodegradable phosphate based bio-glasses for bone regeneration. Research supervisor: Dr. Xiang Zhang.
2014 - 2015: Postdoctoral researcher at Biopharma Ltd. (Winchester, UK). Research topic: Development of biocompatible technology for cryopreservation of red blood cells for blood transfusion applications and research on nanoparticles for delivery of payloads in red blood cells.
2016 - present: Postdoctoral researcher, Advanced Materials Department, Jožef Stefan Institute, Slovenia.
Research interests
-
Development of biomaterials for tissue engineering application and nanomedicine
-
Synthesis of bioceramics (calcium phosphates, bioglass) and bioceramic/polymer composites
-
Characterization of biomaterials: physico-chemical properties and biological response
-
Development of nanoparticles for delivery of payloads in cells
-
Technologies for long-term storage of cells (cryopreservation and freeze-drying)
-
Investigation of material-cell biological interfaces