27.03.2021
About Foamed glass as Insulation Material in "Dobro jutro" show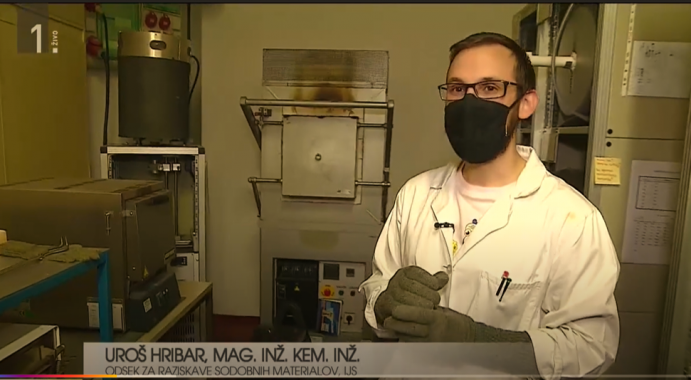 March 26, 2021, TVS1 channel
---
Foamed glass is a matter of interest for us at the Advanced Materials Department for several years now.
Its capability to be produced from the waste cathode ray tube panel glass, i.e. old TV screens, makes it especially interesting regarding the sustainability of its production process. Tempering is one of the final steps of foamed glass preparation, during which the foamed samples are rapidly cooled to preserve the porous structure.
Our colleague Uroš Hribar, demonstrated a part of the procedure and briefly presented our work within the Insulation Materials Group on foamed glass during the live broadcast of the "Dobro jutro" show on the national TV Slovenija 1 channel.

VIDEO
available in minute 24:30.
« Back