17.08.2023
Best poster presentation REWARD - Materials Today Conference 2023, Singapore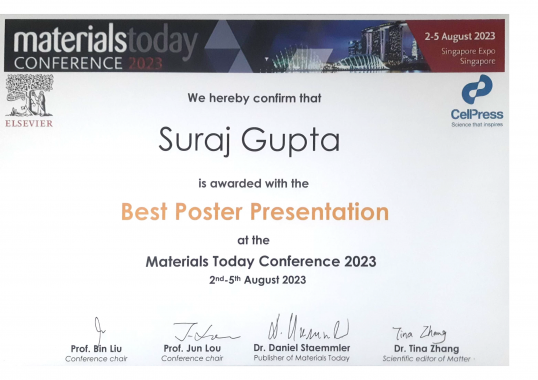 ---
Suraj Gupta from Advanced Materials Department K9 attended this year's Materials Today Conference, which took place in Singapore from 2 - 5. august 2023.
He presented a poster titled SrTiO3 based two dimensional nanoplatelets for low-cost solar hydrogen generation based on research with his colleagues from K9.
The poster was awarded as the best poster presentation from the Materials Today Conference 2023, Singapore along with a prize of 300 USD awarded by Cell Press.
Congratulations!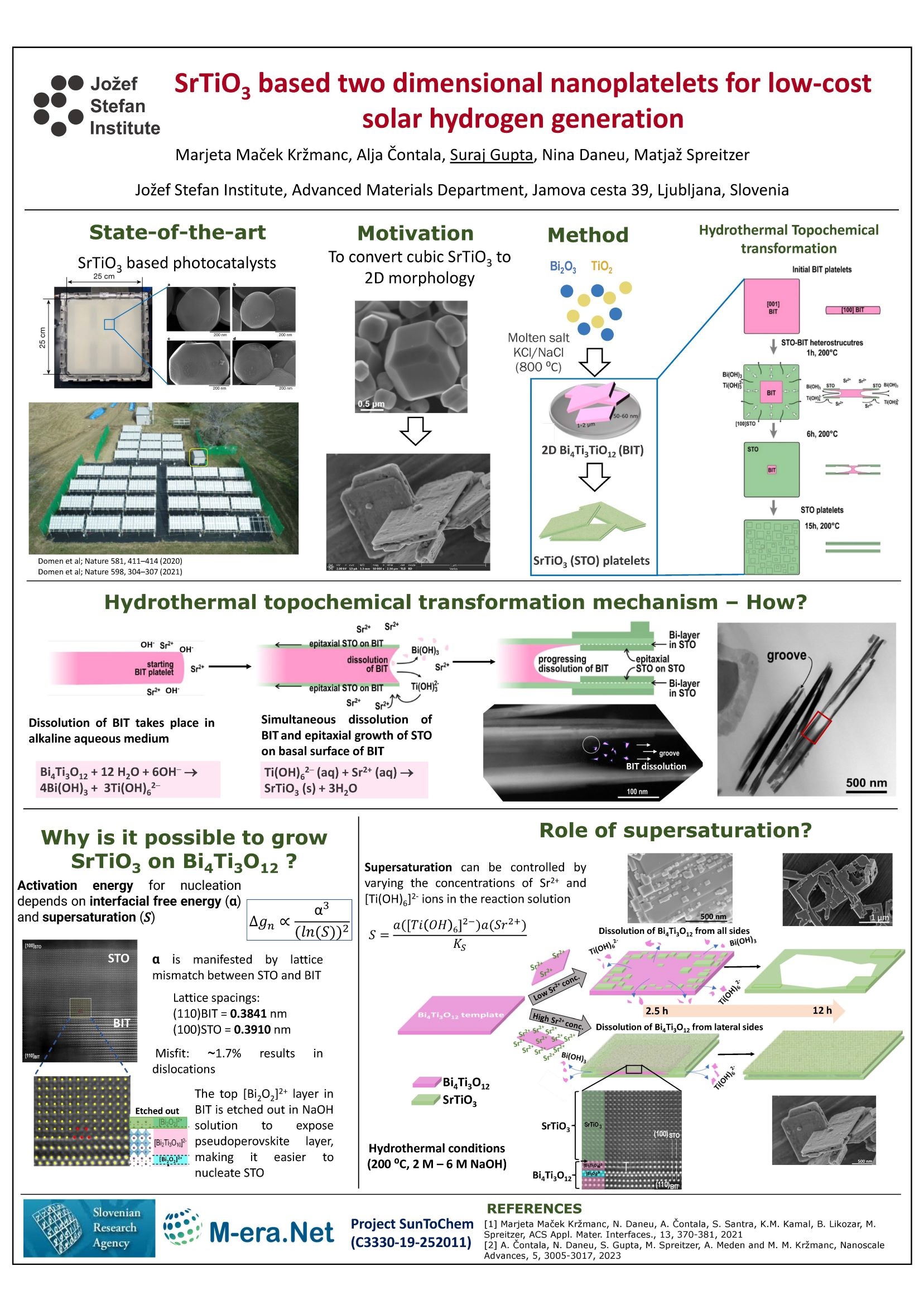 « Back