04.07.2018
Celebrating 3,5 new national grants with Prof. Akira Ando, Murata Manufactoring Co., Kyoto, Japan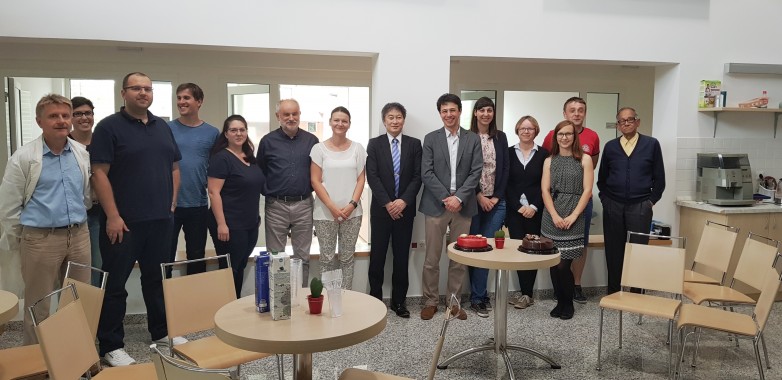 From June 28th to July 1st 2018 we had a visit from Prof. Akira Ando, Head of Materials Development Department, Murata Manufactoring Co., Ltd., Kyoto, Japan.
---
The purpose was to establish industrial connections with Murata Manufactoring Co., Ltd., Kyoto, Japan, which is a global leader in the design, manufacture and supply of advanced electronic materials, leading edge electronic components, and multi-functional, high-density modules. Murata innovations can be found in a wide range of applications from mobile phones to home appliances, and automotive applications to energy management systems and healthcare devices.

At the same time, we were celebrating projects results published by Slovenian Research Agency - Advanced Materials Department was granted 3,5 research projects, starting July 1st 2018! Project leaders are Asst. Prof. Matjaž Spreitzer, dr. Jakob Koenig, Asst. Prof. Nina Daneu and Asst. Prof. Srečo Škapin.
« Back