28 - 30 September 2016, COST TO-BE Fall Meeting 2016
The COST TO-BE Fall Meeting 2016 will be organized by the Jožef Stefan Institute and will be held in the City Hotel Ljubljana, Slovenia, 28–30 September 2016.
---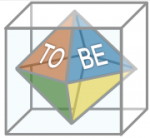 Participation at the meeting is free of charge and is open to scientists, both from the public research sector and from the private sector. Support for travel and subsistence will be offered to a limited numbers of participants.
Learn more, with a simple
CLICK
CONTACT
TO-BE Fall Meeting 2016
Matjaž Spreitzer
Jožef Stefan Institute
Advanced Materials Department
Jamova 39
1000 Ljubljana
Slovenia
Tel: +386 1 477 3705