Laboratory for Biomaterials
Within Centre of Excellence in Nanoscience and Nanotechnology funded by EU a novel laboratory for biomaterials was established. It is equipped with facilities for synthesis and processing of biomaterials as well as testing in vitro stability and interactions with bacterial and human cells.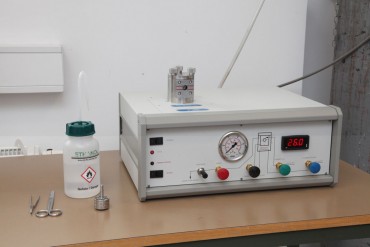 Critical point dryer (K850, Quorum Technologies)
Preparation of biological samples for electron microscopy.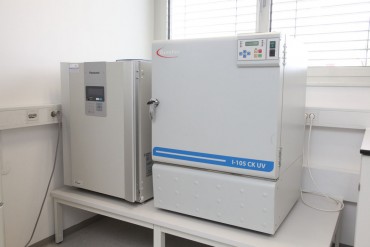 Incubators
CO2 incubator (MCO-19AIC(UV)-PE, Panasonic)

For growing of human cells.
Incubator (I-105 CK UV, Kambič)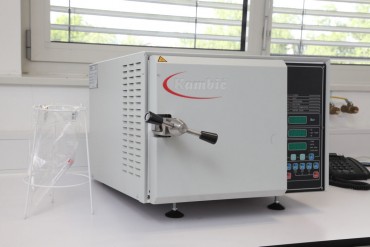 Steam Sterilizer (Autoclave A-21CA, Kambič)
For sterilization of all kinds of solid and porous materials.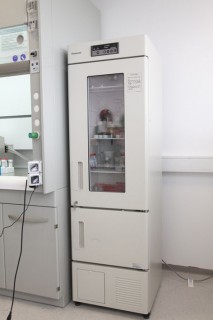 Refrigerator with freezer (MPR-215F-PE, Panasonic)
Cooling system for storage of biological materials, biomaterials and chemicals.

Refrigerator (2 do 14 °C; 176 l ) / Freezer (-20 do - 30 °C;39 l)